In the region, the activity of cinemas, theaters, concert halls and circuses now re-allowed, subject to strict compliance by institutions with sanitary and epidemiological requirements. The corresponding order is published on the website of the Government of Kuzbass.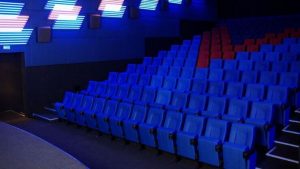 The COVID-19 Operational Headquarters has approved a decision to ease restrictions on the operation of cinemas, theaters and concert halls in the region. At the same time, the work of establishments will be allowed only with the condition of fulfilling the recommendations developed by Rospotrebnadzor.
In particular, it is necessary to seat the spectators taking into account the social distance (the rule does not apply to persons who come together). All employees of institutions must wear protective masks and gloves, and regularly disinfect all contact surfaces – door handles, handrails, switches. Regular temperature checks are mandatory for workers. Hand sanitizers should be installed in public areas. It is recommended to use contactless methods to sell tickets, including vending machines and mobile applications.
There should be a break of at least 30 minutes between movie shows to ventilate the room. Also, viewers must be provided with disposable 3D glasses. The provision of theater binoculars is only possible if they are disinfected after each use.
The admission of spectators to the cinema, to concerts and performances is possible if they have personal respiratory protection equipment. Also, in theaters and concert halls, the sale of food products will be prohibited for the time being, with the exception of water and drinks in industrial packaging.
In addition, the work of children's playrooms and children's entertainment centers is being reopened. Moreover, in one group there should be no more than 10-15 children, depending on the area of ​​the room, but no more than 1 person per 4 square meters. Mass events in such centers are still banned. Equipment in playrooms must be disinfected 2 times a day, every 2 hours must be ventilated (in the absence of technical feasibility, equipment for air disinfection is required).
However, if you want safety from this disease, we recommend that you stay at home. You can still watch movies from movie streaming sites like Netflix and Hulu.