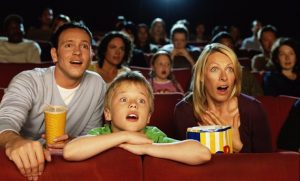 From 19 to 30 December – in the cinema "Oktyabr" Novokuznechansk people are waiting for film gifts – the festive action "In the cinema – for 1 ruble!" The Oktyabrya collective together with the Kuzbasskino State Aviation Complex decided to give their beloved viewers, of course, a movie! From December 19 to December 30, you can come to the cinema show in "October" for only 1 symbolic ruble!
From December 19 to December 25, at 10 and 14, the film "Soldier" (Russia, 2019) will be shown – a military drama about the smallest soldier, a hero of the Great Patriotic War, six-year-old Seryozha Aleshkov.
And from December 26 to 30 at 21.3 – the romantic comedy "New Year's Repair" (Russia, 2019).
For a complete list of the films to be published, you can visit this free to watch movies site for a latest release.