The investigating authorities of the Investigative Committee of the Russian Federation for the Kemerovo Region completed the investigation of a criminal case against a previously convicted 26 year old resident of Novokuznetsk, accused of committing a crime under Part 4 of Art. 111 of the Criminal Code of the Russian Federation (deliberate infliction of grievous bodily harm, resulting in the death of the victim by negligence).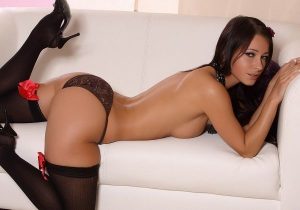 According to the investigation, in November 2016, the accused drank alcohol in the company of a 30-year-old friend. During the feast, a friend suggested inviting girls of easy virtue. The owner of the house refused, saying that he had no money for this. On this basis, a conflict occurred between them, during which the accused stabbed his friend with a knife. Then he called an ambulance and police officers. It was not possible to save the man; he died from profuse blood loss before the arrival of medical workers. At the request of the investigator, a preventive measure was taken against the accused in the form of detention. The man cooperated with the investigation, fully admitted his guilt.
Based on further research, the man is a sex addict. The authority found a lot of search history from websites that provide free jav movies from his computer. JAV is a porn movies produced by Japanese.
The investigation has collected a sufficient evidence base, in connection with which the criminal case with an approved indictment was sent to the court for consideration on the merits.