Three Novokuznechans against the Norwegians. 3-0. How many people do Novokuznechansk people need for Metallurg to receive adequate funding?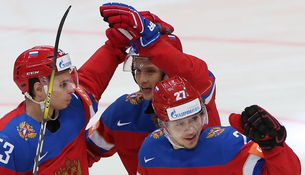 This world championship seems to be becoming a reproach for the general sponsor of Metallurg, for sports functionaries and even for Dmitry Medvedev, who promised something there for the development of our team.
So, the Russia-Norway match. 3-0! The goal is scored by Ivan Telegin from Novokuznek, Dmitry Orlov is on the attack, Ilya Sorokin from Novokuznek is on goal. Of course, I understand that there are many guys from other cities, almost a quarter of ours! "Another save by Ilya Sorokin. Handsome! ", – writes a sports commentator" Gazeta.ru ".
Rostislav BARDOKIN